Rockledge Raiders New Head Basketball Coach – Coach Kearns
4 min read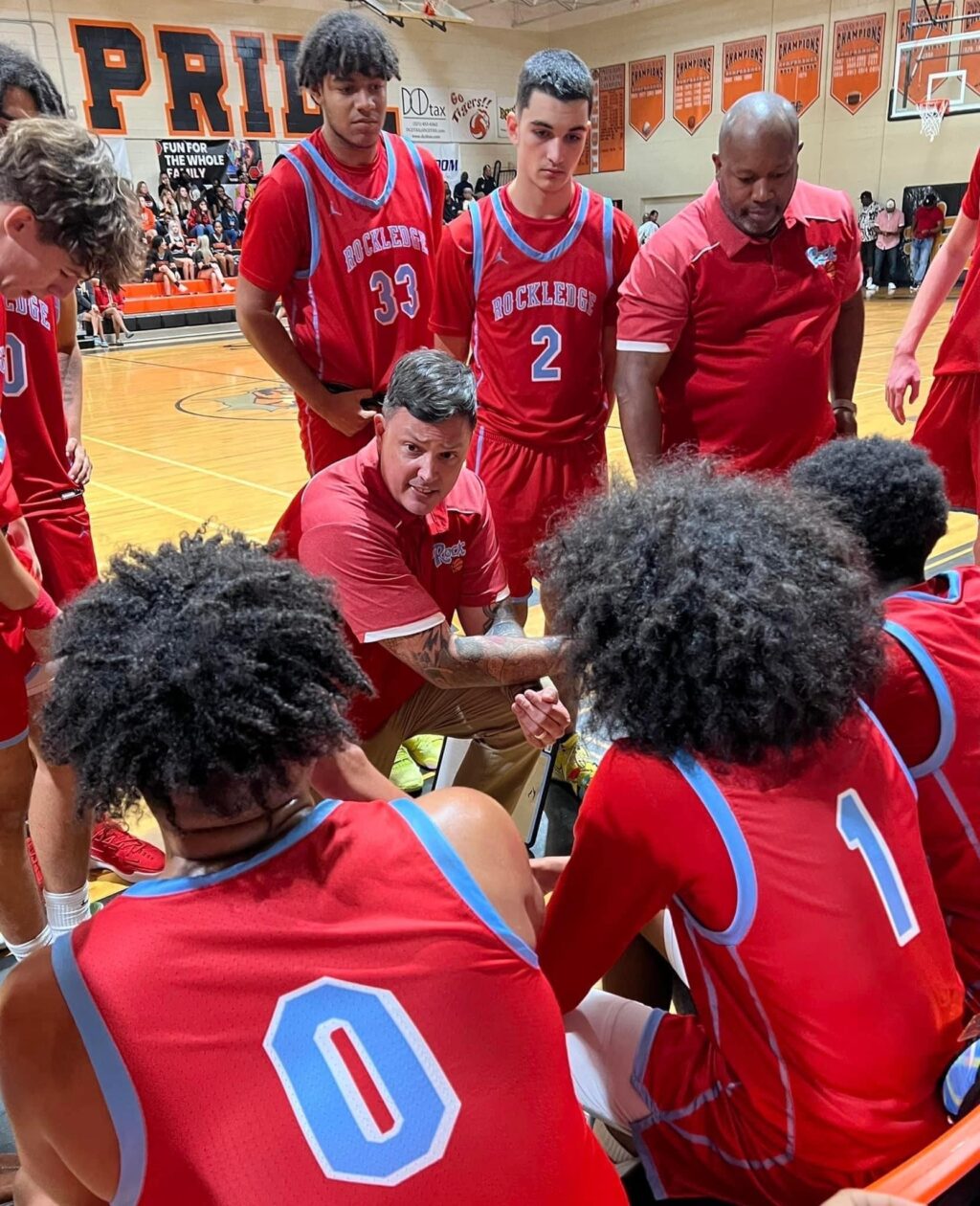 By: Sonya Mallard
Coach Kearns is RaiderNation, and RaiderPride who emphasizes the importance of teamwork and collaboration. Basketball is one of the most loved sport all over the world. Invented more than a hundred years ago, the game has grown to become one of the most successful sports. Throughout the years, basketball has produced many great players who have entertained and inspired us in different ways. Besides the pleasure we derive from watching the game, there are lots of lessons from basketball that we can apply in our lives.
Sitting down with Coach Kearns, one will get the sense that you can feel that he wears many hats. That is an understatement, because he is a Husband, Father, Sheriff, Coach, Former Basketball Player, and Mentor to many. Starting his days early in the morning and retiring late at night, Coach Kearns gives each day all that he has and then he is up the next morning ready to do it all over again with no excuses. To say that Coach Kearns has a love for the Rockledge Raiders…just take a look. Coach Kearns played basketball at Rockledge High School and then collegiately at Western Carolina before transferring to play at Florida Tech where he graduated in 2005. Coach Kearns is not only the head coach for the Rockledge Raiders, but, he has also coached the Raiders JV team for the past three years and he spent two years as the ninth-grade coach. His Raiders Assistant Coaching Staff consist of Lorenzo Hutchinson, Jessie Capell, Chris Knowles, and Terrence Shannon. Kearns seems to eat, sleep, and think basketball!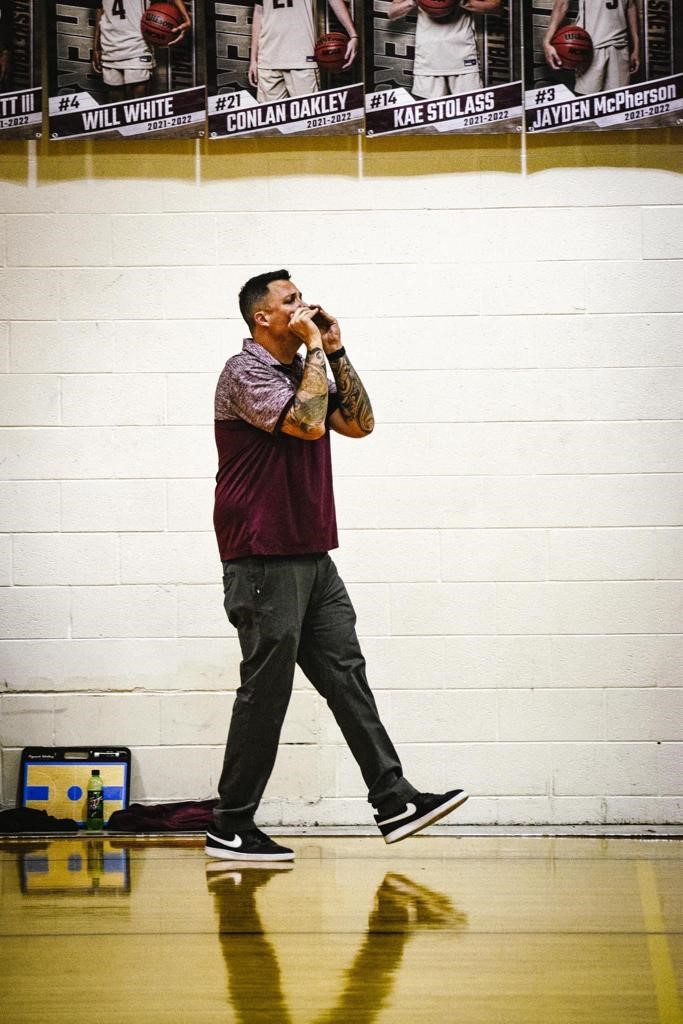 Right after the big rivalry game between his Rockledge Raiders and the Cocoa Tigers, I was able to get a few minutes with Coach Kearns after they successfully took home the win 57 – 44. Even though they took home the win, Coach Kearns stated that it was a tough and sloppy game, but glad they came away with the road win. He also stated that the defense in the second half was good and led to the outcome. Their record is presently 5-0 and up next on the road is Space Coast.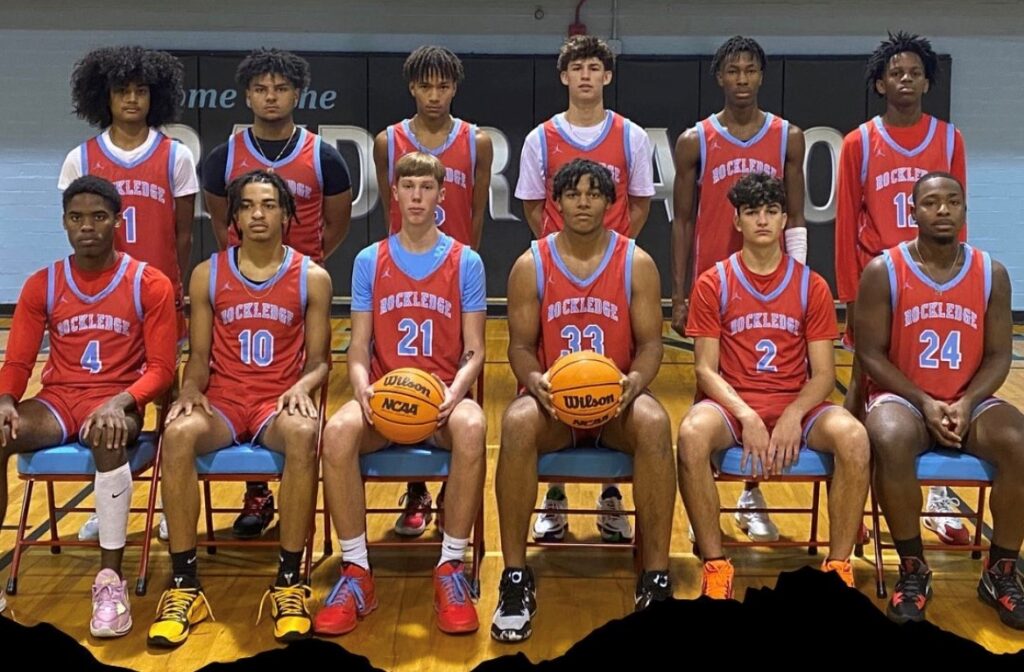 What one will find most intriguing is that Coach Kearns Philosophy is that the team must be the hardest working team in the gym! Coach Kearns stated that "Defense is always the priority, and when we buckle down on defense, then the offense will come". Some of his greatest strengths as a basketball coach comes from having played the game of basketball. Coach Kearns has played for many types of coaches, and since he was coached under so many different types of coaches that has helped him tremendously. He uses all of his experiences and he is better able to relate to the players. He states that he is a big kid at heart and true to his word, and this is how he builds good relationships with his players. Kearns core values as a coach is accountability. He preaches and teach this to the team, and believes in being very honest to them and holding them accountable to their decisions. This not only helps them, but as a team and on the court, it prepares them for situations outside of the game of basketball. Like most parents, one really wants to ensure how Coach Kearns view the relationship between academics and athletics, and in asking that question…Coach Kearns stated, "You have to be dialed in with academics. I've experienced in college what happens when you don't work hard in the classroom. I use my experiences with that situation to help them understand why it is extremely important to be a well-rounded student athlete. Coach Kearns believes in working hard every chance the Raiders get. Each week of games is different with different matchups and game styles. Kearns understands that having the boys prepared and giving them the tools and knowledge, they need in order to be prepared is one of the keys to victory!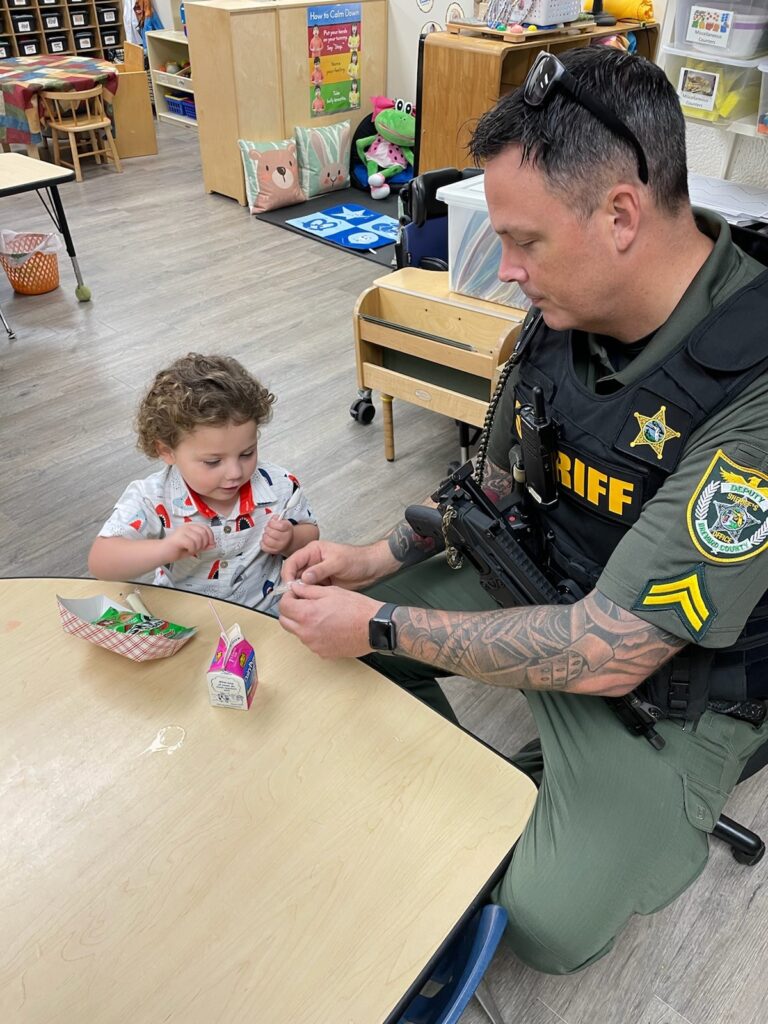 As you can see, Coach Kearns is coaching the Rockledge High Boys Basketball Team to higher heights and a deeper bond of interpersonal skills and relationships beyond the basketball. His 2022-2023 Varsity Basketball Team consist of Willie Burnett III, Trenton Connolly, Joey Falcone, Howard Graham, CJ Kearns, Jacquez Lawson, Taeshaun Mallard, Jay Matthews, Jaden Oram, Terrance Shannon, Quantavius Tillman, Nik Turner. However, their eyes are on the Prize = Championship!
If you would like to follow Coach Kearns, please follow him on Instagram @rockledgehoops or Facebook 2 Rockledge High Boys Basketball
Remember: If you are winning alone, you are not really winning. A true winner always looks after their team and does what is best for the team.