Mrs. Lizzie Robinson-Jenkins Tell The Real Story of Rosewood Massacre to Brevard County Alumnae Chapter – Delta Sigma Theta via Zoom and Facebook Live
2 min read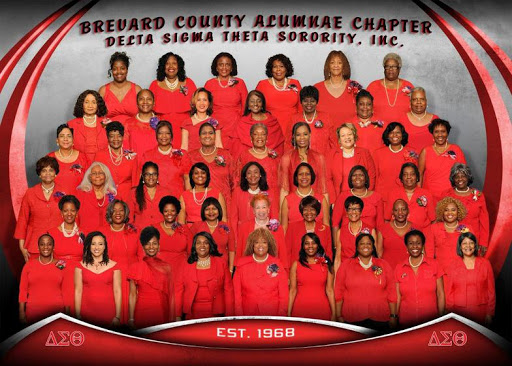 The Brevard County Alumnae Chapter's International Awareness & Involvement (IAI) Committee in partnership with the Economic Development (ED) Committee hosted a Black History Program on Sunday, February 28, 2021, at 6 pm via Zoom and Facebook Live. This event featured Keynote Speaker, Mrs. Lizzie Robinson-Jenkins, a descendant articulating the history of the Real Rosewood Massacre on the predominately African American town of Rosewood, Florida in 1923.
Mrs. Lizzie Robinson-Jenkins provided riveting accounts concerning "The Real Rosewood" as a knowledgeable historian on behalf of the Rosewood Massacred history of 1923. She has amassed more than twenty-five years of community research authenticating and preserving Rosewood and the family history. Her Aunt, Mahulda Gussie Brown Carrier, an Archer, Florida native, was the Rosewood school teacher from 1915-1923 and a 1923 Rosewood survivor. Mrs. Lizzie Robinson-Jenkin's advice was to, "Never forget my sister's suffrage." Carrier's story is Jenkins' story, orally passed down by Carrier's sister and Jenkins' mother, the family historian.
Mrs. Robinson-Jenkins collaboration with the Rosewood Family and the Rosewood Investigative Team identified and authenticated a historical journey of this horrifying tragedy that mesmerized audiences as far as Raleigh, North Carolina, California, Tallahassee, and Jacksonville, Florida.
The Brevard County Alumnae Chapter also received a number of community donations that benefited the, "I CAN FLY" International Campaign, a nonprofit organization and National initiative of Delta Sigma Theta Sorority, Inc. designed to provide protective services for girls and teens affected by early marriages, female genital mutilation, extreme poverty, child labor and women traumatized by teen pregnancy, HIV/AIDS and human trafficking.
The Brevard County Alumnae Chapter, under the leadership of President Lisa Patrick, Chairpersons, Mrs. Elouise Wilson, and Ms. Carla Adams, and their committees appreciate the awesome community support displayed during this Black History Celebration Event. Our appreciation is also extended to Mrs. Donna Lewis of the Omega Omicron Zeta Chapter of Zeta Phi Beta Sorority, Incorporated, who provided an Honorarium to Mrs. Lizzie Robinson-Jenkins, Mr. Derek Bundage of the Kappa Chi Sigma Chapter of Sigma Phi Beta Fraternity, Incorporated, who provided reflections for the evening, and to our soloist, Ms. Julia Judge.
About Author